Step 1 - Export your data from LogTen Pro
Reports -> Exporters -> Export Flights (Tab)
Save the .txt file to your computer.
Step 2 - Copy/Paste each column
Open the exported .txt file in Excel (or whichever spreadsheet program you use).
NOTE: Simply opening the .txt file with a .txt viewer will not allow you to copy the data appropriately.
Copy and Paste each column into your logbook, one at a time, to ensure the data is preserved.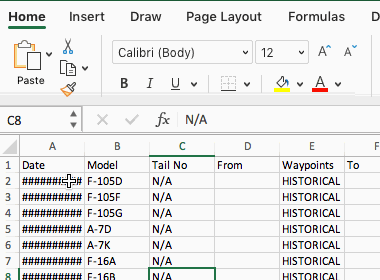 In order to maintain the same formatting/design in your logbook, click the PASTE icon and select "Values Only" (this will ensure no formatting is inadvertantly copied).